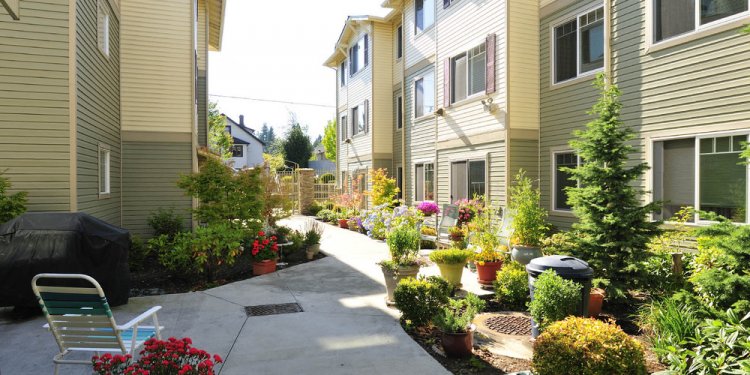 Home styles Computer Armoire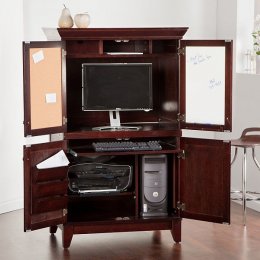 Usually we don't really see many armoires used as computer desks. This type of furniture is usually used as a storage device or simply as a display/ storage unit in living rooms. This is also why this particular piece is so special and eye-catching. It makes you think out of the box and you realize that it's actually not that unusual to have a computer armoire.
This particular model features a classic design and a very beautiful and elegant coffee finish. The armoire is almost 5 feet tall and it's made of solid hardwoods and veneers. It's a high-quality product and it also features a beautiful design. It successfully combines looks with functionality. The desk, if it can be called like that, is able to hold monitors up to 32 inches.
You might think that an armoire would be less practical and functional than an actual computer desk. You would be surprised to find out that's wrong. This beautiful piece also features a roll out printer shelf, an element that even some computer desks omit to include. It also includes a dry erase board, very practical, with corkboard included. In addition, notice the extremely functional file holders. The armoire doesn't come fully assembled so you'll have to assemble the pieces yourself. It's quite simple and easier than you might think.Available for $538.
See also:

Share this article
Related Posts