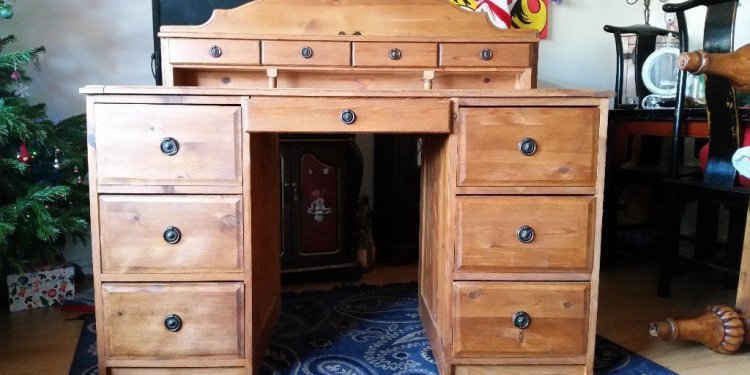 Antique Pine Writing Desk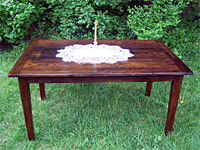 These tables are prized by people for their authentic character and charm that simply cannot be mimicked. Available in a variety of sizes, stains and finishes, we have something to suit every taste - if you don't see exactly what you want, just email us or call toll free 888-712-4184 (local 540-683-2316) and we'll make it!
60" x 36" chestnut with dark stain
72" x 36" with hand-rubbed finish
Wormy chestnut thick plank farm table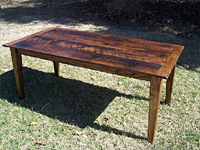 Parsons style with antique finish
Bavarian style heart pine trestle table
Hall Console Table and Writing Desk
Shaker style antique pine side table
Our reclaimed oak furniture represents the best of everything oak stands for - strength, durability and longevity. The trees that produced this wood stood for 100 years or more in the forest. The boards then stood for 100 years or more as barns in the Shenandoah Valley. Our goal is to craft pieces for you that will honor that heritage and serve you and your family for many generations to come.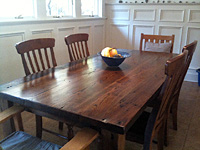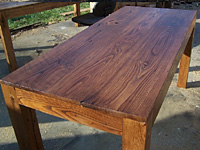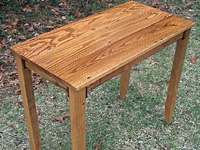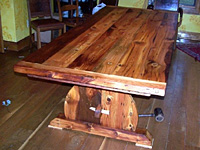 Share this article
Related Posts