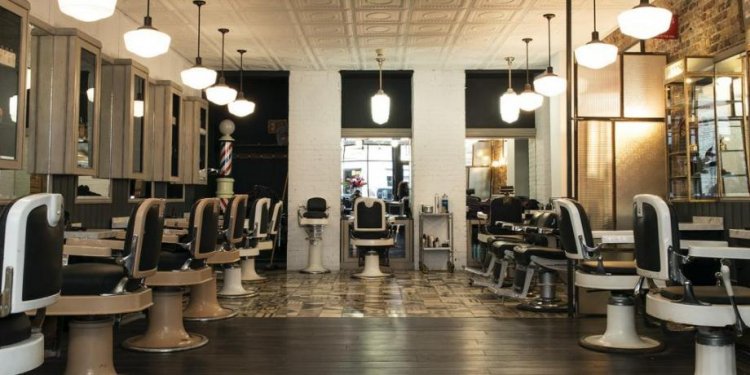 Free Timber London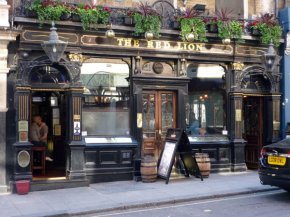 London has thousands of historic pubs, ranging from traditional locals to modern gastropubs. Many have colourful pasts and have changed very little in centuries.
They are usually always free to visit, and are pleasant places to rest in.
There are some basic rules of etiquette to follow when visiting English pubs, to ensure your visit is pleasurable and trouble free. Some rules are also actually "the law", while others are socially accepted practices which should generally keep you out of trouble with the publican and fellow drinkers.
If in doubt, watch how the locals behave and follow their lead.
Prospect of Whitby, Wapping
This is one of the most famous pubs in London. It dates from 1543, and was built as a simple tavern. In the seventeenth century it had a reputation as a meeting place for smugglers and villains, and became known as Devil's Tavern.
It was burnt down in the eighteenth century, rebuilt and renamed the Prospect of Whitby, after a ship that was moored nearby. One notorious customer was Judge Jeffreys, the Hanging Judge, known for his harshness and in particular for his dealings with the ringleaders of the Monmouth Rebellion (1685) in their failed bid to overthrow Catholic King James II.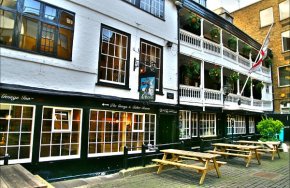 When James II fled to France, Lord Chief Justice Jeffreys tried to follow but was caught whilst hiding in a coal cellar at the tavern dressed as a coal-heaver. He was taken to the Tower where he became ill and died. A hangman's noose swings over the river, a reminder of those times.
The main bar has a flagstone floor, the long bar counter is built on barrels and has a rare pewter top. The upright pillars appear to be sections of a ship's mast.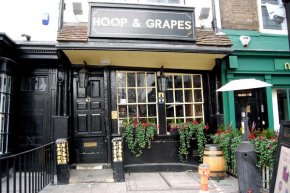 Opening hours: Mon to Sat: 12 midday – 11 pm, Sunday: 12 midday – 10.30 pm
The George Inn, Borough High Street
The George, in a cobbled courtyard off Borough High Street, is London's only surviving galleried coaching inn.
It was rebuilt in 1676, after a devastating fire swept Southwark.
It was one of many such inns in the area, perhaps the most famous being the Tabard, where Chaucers pilgrims, in the Canterbury Tales, set off from in 1388.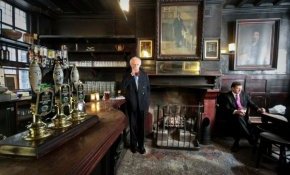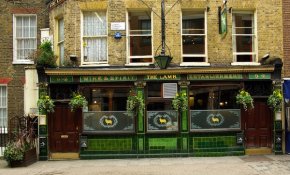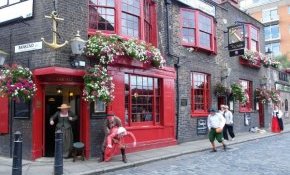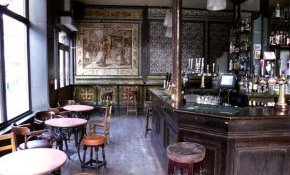 Share this article
Related Posts