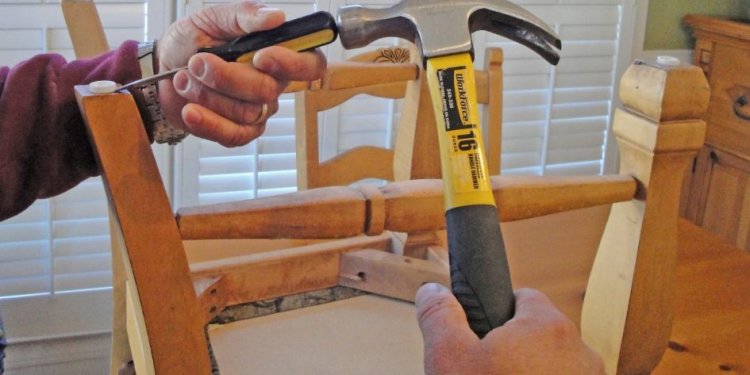 Furniture legs pads Home Depot
3/4 in. Heavy Duty Self-Adhesive Felt Pads (20 per Pack) is rated 3.1 out of 5 by 12.
Rated 1 out of 5 by BOB from Worked Great...for about 2 Weeks! I am so disappointed with the poor wear of these felt pads that I had to interrupt my work and write this review. This seems like a great solution and I cleaned off the bottom of the chair legs before installation, but the quality of the adhesive is so poor that the pads slid off from most chairs within 2 weeks. Literally, I started moving backward in my chair this morning for no particular reason. When I turned the chair upside down to check, all four pads had slid off simultaneously! I've never experienced anything like it! Don't waste your money!!
Rated 1 out of 5 by Pogomaxx from I bought these for my kitchen chairs which hardly get used as we use the barstools more with just... I bought these for my kitchen chairs which hardly get used as we use the barstools more with just two of us here. I sanded the NEW, unpainted wood chairs bottom of legs smooth, cleaned them so no dust remained, then attached these felt pads. They have been used maybe 10 times and the pads are coming off already. WORST product I have ever bought! Don't waste your money as they are garbage! Rated 1 out of 5 by paul from terrible, does not stick at all. surprised others gave it positive reviews. terrible, does not stick at all. surprised others gave it positive reviews. Rated 5 out of 5 by Blue Hill from Great Product I've used these for many years on the bottom of chair legs to protect our laminate floors. We use them with the plastic holders that screw onto the bottom of the leg and then the pad is stuck into that. We get excellent life out of them and having the adhesive let go is never a problem. I would suggest to some of complainers, to clean the surface with rubbing alcohol before sticking the pad on, because I also use these without the holders on other furniture to protect our hardwood floors and have never had an issue with the adhesive. Rated 5 out of 5 by TivoFanWI from Excellent padding for many uses I bought these self adhesive pads for the back of a large piece of art. The pads are study, high density fabric and adhesive. The cost is super-reasonable, since I have enough to tackle several DIY jobs. Rated 5 out of 5 by Chuck from Just Perfect We just installed new hardwood floors in the kitchen and I purchased these felt pads to protect the floor from chair leg scratches. They work great and seem thick enough to last a very long time. Very simple to install. Nice product! Rated 5 out of 5 by gdnctr from Excellent Product for Sled Rail Chairs After searching for months for clip-on chair glides for 1" OD sled rail chairs, I tried these 3/4" felt guards, and they work beautifully. Clean the rails with isopropyl alcohol, stick on, and problem is solved! With 20 per pack, it's simple to replace any which wear due to heavy-duty use, but unusual to have to. Nice product, Home Depot! Rated 3 out of 5 by MarkS from They don't work well on chair legs I use these on my
kitchen table chair
legs; the chairs are on a wood floor. I put the pads on top of the round white plastic nail-on glides that Shepherd also sells. I end up having to replace the pads regularly because the adhesive strip - which is supposed to bond to the felt pad on one side and the glide on the other - doesn't hold. A given pad will stay on anywhere from a couple of weeks to several months, but eventually they do come off. And, it happens on both the front and rear legs. (So, it doesn't seem to be a weight-related phenomenon.) I'm not quite sure how they can sell these things without indicating that they're not a permanent solution; rather, they will need to be replaced periodically. (Note, in fairness, I haven't found any other brand that works any better.)

Share this article
Related Posts