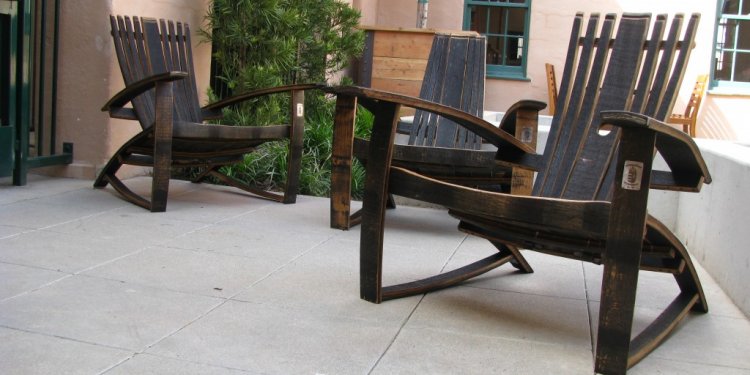 Reclaimed wood Adirondack chairs
Recoverd/Recycled Western Red Cedar
All of our Outdoor Furniture and Adirondack Furniture is made with 100% Recycled/Recovered Western Red Cedar. What does this mean you ask?
Well our furniture comes from Sunshine Lumber in Wenatchee, WA. Sunshine will essentially buy scrap pieces of cedar decking off of the decking saw mills in the area. Decking saw mills will usually throw boards with any defects off to the side. Some of these boards are pretty bad..most would say unusable. But not Sunshine Lumber!
These guys will buy those boards and save them from the wood chipper. Decking saw mills process 8ft up to 20ft long boards, so a 5ft board is pretty useless to them. They will cut out the defects the best they can and create shorts. With those shorts, we are able to make the Adirondack Chairs. The longest board we need for the chair is 36″ or 3ft for the back slats arms and legs. See picture below: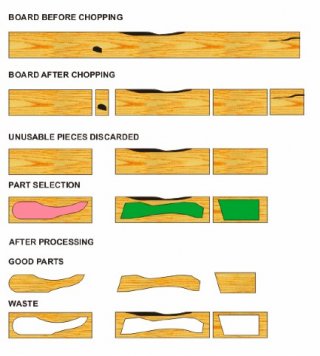 Another important aspect of our lumber is that it is Kiln Dried. It is dried to the point of 16% moisture content. This is critical for the life of the lumber. Cedar, like any wood, will expand and contract with weather and moisture throughout the seasons. If there is a lot of moisture in the wood when the furniture is built, the more moisture will evaporate making the wood contract even more..which will cause the cracks or 'checking' that you see often. Although Kiln Dried Cedar has lower moisture content, it will still crack, just not as much as if were not kiln dried.
I will note that there is a difference between Recycled/Recovered versus Reclaimed lumber. Reclaimed lumber has been around a while, for example an old barn made out of 100 year old Douglas Fir. Our Cedar is still 'Green' lumber, meaning it has recently been milled.

Share this article
Related Posts