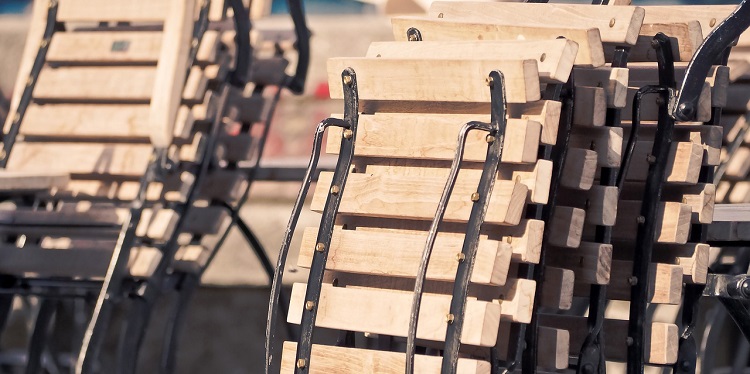 Folding chair: fashionable forever?
Invented for the campaigns of kings and military leaders, today cheap folding chairs are able to diversify the interior of any complexity and style.
The ancient Egyptians came up with a simple, uncomplicated folding chair, which we take for a picnic in a park, in a summer house or in nature. The first folding chair had two wooden rungs and a seat made of linen or leather. Folding chairs for the pharaohs were made with a high back and decorated with gold. The Romans modernized folding chair: its legs became curved, armrests and a small bench underfoot appeared. Height increased - the person sitting on the chair was much higher than the person standing. Now we would hardly call such a chair comfortable for relaxing.
An ordinary folding chair is a must have for garden furniture companies. Indeed, a folding chair is synonymous with relaxing outdoors with a glass of something cool, a straw hat and the sound of the waves. It's not surprising that a plastic or wooden chair with a bright colored canvas and an umbrella from the sun most often appears on leaflets as a symbol of a carefree vacation.
A simple design does not interfere with such a chair even in harmony with classic interiors. Passing through the skillful hands of the best world designers, folding chairs become integral elements of the interiors of cabinets and living rooms. For example, many companies produce a wooden model of leather with a double stitched seam, which rightfully decorates living rooms with the most expensive interiors.
A director's chair with a funny inscription "Director, Steven Spielberg", designed specifically for a loved one, will be a great gift, especially for head of the family. Who does not dream of feeling like a director of his own life, even in a country house under an apple tree?
Image by Michael Gaida from Pixabay

Share this article
Related Posts