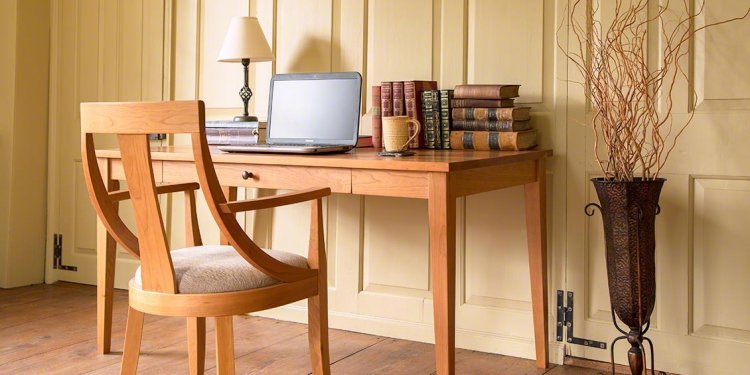 Shaker Style Writing Desk
I went down to my shop and started poking around and found this partial sheet of oak veneered plywood. This was a leftover from a previous project. This plywood had a simply gorgeous piece of clear straight-grained oak veneer on it, and so I had put it aside to save for a deserving project.
Given that this was going to be a quick project, I decided that I was going to keep all the construction techniques simple: A plywood top, some hardwood trim, and quick and easy pocket-hole joinery.
(But read on and you'll see that things change...)
I started with some online searches for inspiration. I was thinking that this would be a fairly minimalist project, given that I wanted it to be built quickly, so I browsed for Mid Century Modern desks as well as Shaker desks, and other similar furniture. Very quickly I came across a few designs that I really quite liked, and I started doodling some rough sketches on paper, putting together the features that I liked, adding my own touches, and adjusting it to be the size that we needed.
My next stop was the computer, where I drew up this design in sketchup. Here are a few features that I want to highlight.
First, this desk was "just" going to have a plywood top. But I didn't want it to look like that. So I got the idea to add some "fake" breadboard ends to the top of the desk, to give it the look of a solid-wood farmhouse tabletop. Next, I plan to taper the legs, so they don't just look square and blocky. Note that the taper will begin below the lower stretchers. Also, a sort of arched cutout in the front will both add some clearance as well as a nice decorative touch.

Share this article
Related Posts