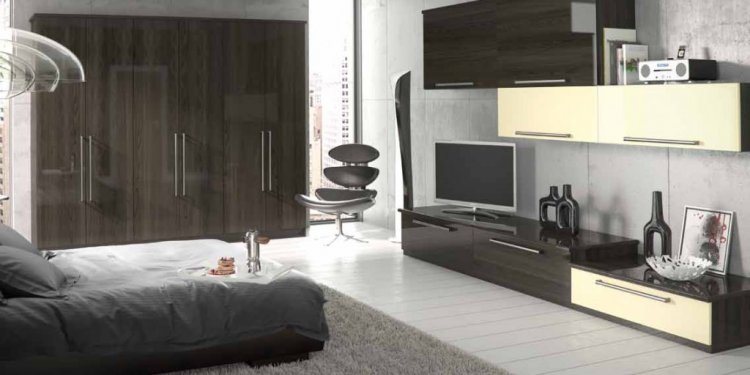 Fitted Bedroom Furniture Sheffield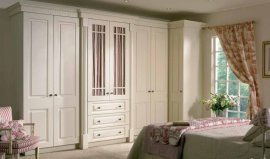 A bespoke fitted bedroom design is not only completely designed to your individual style and taste, but also maximises the use of any living space, awkward corner or otherwise inaccessible space. The benefits of fitted furniture far outweigh those of free-standing furniture and vary from customers who simply want to plan their own unique and individual design, look and finish, different to that of their friends and neighbours, to those limited on space who want to make the most of the available room they have, where practicalities and interior features of the furniture and stroage options are essential.
Contemporary and modern or traditional and classic, your bespoke furniture can be chosen in a wide variety of materials, colours and finishes. These are best viewed at our Chesterfield showroom, near Sheffield, to truly appreciate the high quality and craftsmanship and how it differs from self-assembly furniture. It is worth taking into consideration the value that the furniture will add to your property and the likelihood of making the property more desirable to potential buyers if you should decide to sell in the future.
Bedroom Doors and Colours

Nankivells are a family company with many years experience and numerous satisfied customers around Sheffield and Chesterfield, Derbyshire and Worksop.
Benefits of fitted furniture
Bespoke fitted furniture offers a design individual to you and your home and maximises the use of any space, awkward corner or otherwise inaccessible space.
The full height floor to ceiling wardrobes make use of all available space, avoid awkward cleaning, and leave no untidy gaps where the free-standing furniture does not quite fit. Fitted furniture is also ideal for attics, extensions or rooms with non-standard shape, sloping ceilings or indented walls. Complimented with your chosen lighting, either mounted into the furniture or the ceiling and walls, alongside your choice of furnishings to coordinate with your theme and colour, it is the ultimate in style and comfort.
Whether you decide upon contemporary or traditional fitted bedroom furniture, you can choose from a wide variety of materials, colours and finishes. These are best viewed in our Chesterfield showroom, easily accessible from Sheffield, to fully appreciate the quality and standard of our furniture.
Internal storage in fitted furniture
Integral features in your fitted furniture is one of the many advantages it offers compared to free standing furniture. The versatility these features offer means you can plan the interior of your furniture requires according to what you wish to store and where, considering hanging space for clothing, drawer storage or shelving, shoe racks, or corner shelving for items such as bags or hats. Tie, belt and scarf racks are always a useful means of storage to ensure these items are quickly accessible in the last minute rush for work or social events.

Share this article
Related Posts