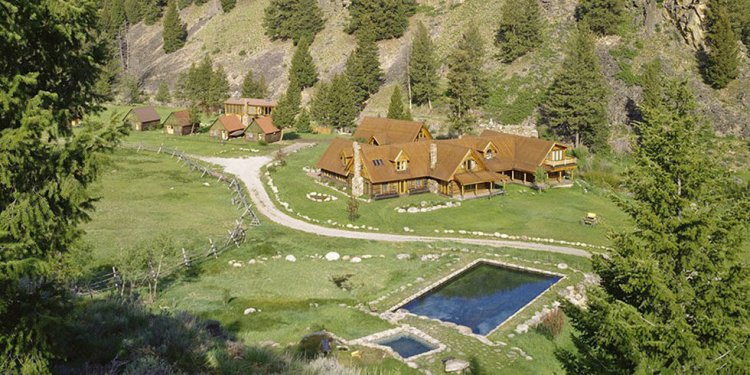 King Ranch Furniture and Accessories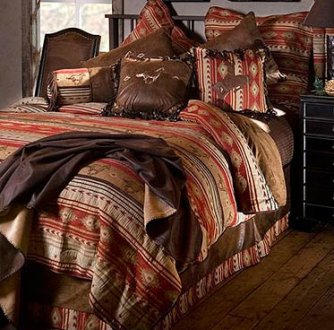 Your Most personal space in the house
Bedrooms today are often our favorite room for repose and relaxation. The ambiance for the room you spend the most time in is crucial for effective rest and rejuvenation.
The bed is the centerpiece of the room, reflecting the personalities of those who sleep in it.
Rustic comforters, neck rolls, euro shams, and curtains to match make a room truly come alive.
Most popular themes for western bedding sets:
Show off your personal style! Warm colors include reds, yellows, and oranges while cool colors include greens, blues, and purples. Warm colors tend to be inviting and are considered advancing colors. Cool colors, on the other hand, are more tranquil and are considered receding colors.
Standard Mattress Bedding sizes: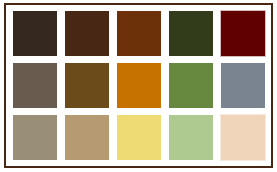 Twin - 39"x75" - Full 54"x75" - Queen 60"x80"
King 76"x80" - California King 72"x84"
Top 5 tips for buying Rustic Bedding:
1) Choose your color scheme and tie it all together
2) Measure for the mattress size and depth you have
3) Buy the best bedding within your budget
4) Pick the right accessory sheets for your climate
5) Reversible duvet/Comforter covers are great to have a variety
Other accessories to complete your dream look:
Don't stop at the basic set! Dress your bed up with accent pillows, euro shams, neckrolls, throws, and more. Keep a look out on each of our bedding sets for the hand selected accessories that make your new western bedding set truly a one of a kind masterpiece.
How do I narrow down the selections?
We have made it easier than ever to search through our wide variety of western bedding. Narrow down by color, size, pricing levels, on the left of any category page.
What steps should I take before I ordering?
If you already have your dream set in mind go ahead and have at it! Otherwise we have numerous articles to help you make a confident decision on how to dress to impress that bed of yours!
Can I order custom sized bedding or accessories?
Many of the brands we offer do in fact have custom sizes in many of the products. Please call us anytime or send us a message with your specifications.
Can I order swatches of the materials?
Any of the special order bedding we can offer swatches free of charge.
Can I order products individually?
Yes! We are one of the only companies that has a full setup to allow you to make the exact bedding set of your dreams.
How long does the western bedding normally take to ship?
Items will be marked on the product pages of their individual ship times.
Have additional questions?
See also:

Share this article
Related Posts