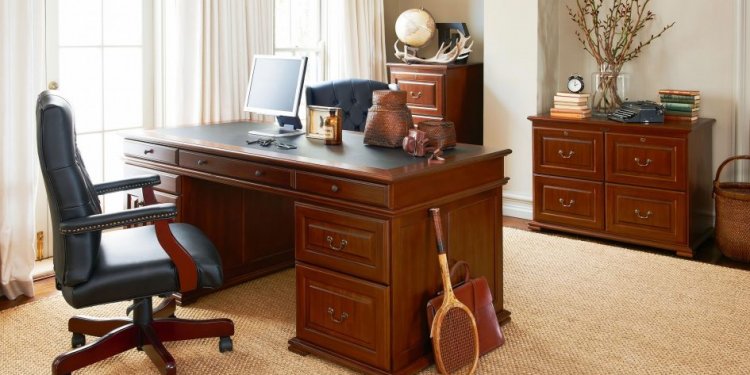 Corner Desks for Home Office
Fuel your creativity and motivate productivity with a workstation that fits your home office needs. Coordinate with your existing office furniture such as your office chair, bookcases, shelves and filing cabinets to create the ideal home office or to dress up any other space in your house.
Types of Desks
Corner or L-Shaped: Easily customizable, this style works well in just about any space, but especially in large rooms. Its economical shape saves area while creating either one expansive workspace or cozy dual spaces side-by-side.
Leaning: Even more economically designed than the L-shaped, small versions of this desk are made for apartments and small rooms, while bigger styles function as minimalist, contemporary media consoles in living rooms and bedrooms. The extra shelving can go beyond office supplies—display inspiring botanicals and florals in vases, books, magazines and other collectibles. Lean it against a plain wall and bring it to life.
Secretary: Similar in design to a console table, this workstation nestles up nicely against an entryway wall and seamlessly blends with other typical entryway furniture. Featuring front panels that drop down into tabletops, the desks' crisp lines and space-saving form add elegance and personality to any space. Look for an option with extra shelving for added organization and display.
Work Table: The work table's oversized shape is balanced by the design of its elegant lines. Though the extra space is meant to give owners more room to work on projects and crafts or to organize creative materials, it also allows the table to be right at home as the centerpiece of the dining room. Take advantage of the table's dual functionality and use it somewhere less expected, like the entryway, and use as needed.
Materials
To give your home office a traditional look, opt for an eco-friendly reclaimed wood tabletop. Cherry, walnut and wood with a medium to dark finish will give the workstation that classic academic look, while black or white painted wood brings the material into modernity. To keep some semblance of rusticity but also to add a hit of freshness, look for wood frames with floating tempered glass tabletops. Glass atop metal frames is an industrial office look, and the angles created are sharp and urban. Metal framing paired with a wood top adds interesting texture and a distinct character to the space.

Share this article
Related Posts