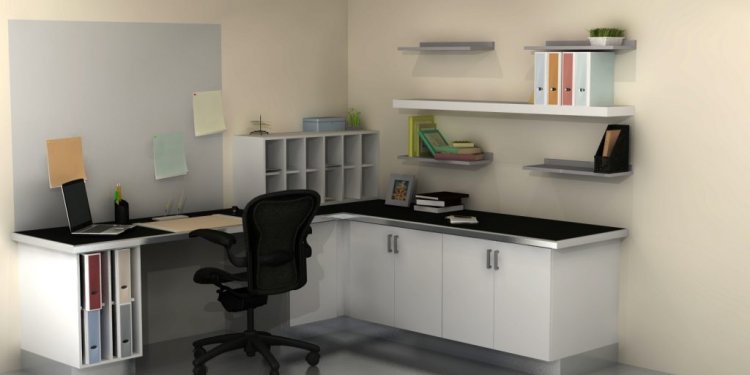 IKEA Home Office Chairs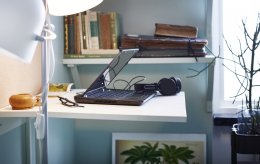 Product Recycling Fund
The price of this item includes a contribution to a Product recycling fund to ensure that waste electrical and electronic equipment is collected and recycled in a responsible manner.
21-Jan-2017
When your home is your office, it's not easy to have work/life balance. We challenged our Stylist, Therese, to design a solution that does double duty as a functional office and a cozy living space. Here's what we learned.
Before we got started, we thought about common home office problems like having workspace for all the day's tasks, storage for everything and being comfortable, too. Therese designed a divided room with tons of smart home office solutions. Then we built it in the studio to test it!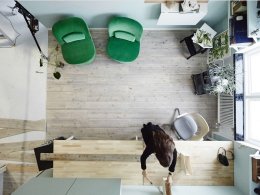 Always sit in the same spot when you work at home? Not anymore. This room has workspaces for different tasks. On one side, there's a spacious work area and wall of storage. Therese used the forgotten space around the windows for shelving (even more storage). The other side has a sitting area for meetings and brainstorms.
We maximized space (hello, walls) so there's plenty of workroom. Two side-by-side desks create a big work surface to spread out. We put shelves up high for things not needed often and a closed cabinet to hide clutter and keep dust away. The deep space below the desk is perfect for a printer cabinet on wheels (with smart handles).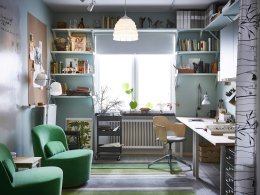 Our tip
Straight lines are calming. Start by measuring out the space you'll need for a desk. Then begin at the innermost wall and plan out your storage. Painting shelves the same color as the wall also adds a spacious, serene feeling.
Storage is a home office's best assistant. To keep track of mail, invoices and inspiration, Therese secured a row of magazine files directly on the wall. She hung up a piece of wood for decoration and attached a rail and knobs to it for always-needed necessities.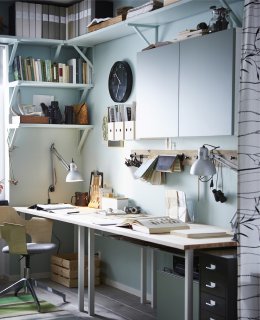 Our tip
Create under the desk storage with fabric and curtain rods to have a hiding spot for important papers you don't need at the moment and to keep the mess level low.
Meetings with clients and collaborators can be weird when they're in a kitchen. Therese planned one side of the room with two cozy chairs for a meeting (and relaxing weekend reading). She covered the wall with whiteboard paint and corkboard, so brainstorms, presentations and notes have plenty of space.
Make a standing workstation by mounting a drop-leaf table on the wall, so you can take a break from sitting or pretend like you're at a busy cafe.
A home office is still in a home—comfort and personality are musts. An adjustable office chair and a work lamp contribute to a good working atmosphere. Therese added lots of meaningful decorative touches, so it certainly feels like home.
Whether you keep your home office super tidy or you think best through organized chaos, one way to create a work/life balance is to visually cover up your workspace at home. Therese used a curtain on rails around the desk area, so it's possible to "shut off" and leave work behind (in theory, at least). The day's next task? Dinner.
MADE BY
Photographer: Sandra Werud
Interior Designer: Therese Ericsson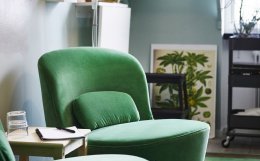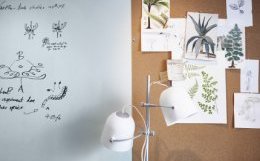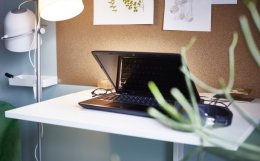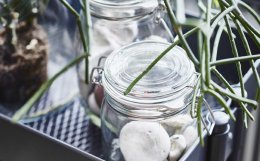 Share this article
Related Posts