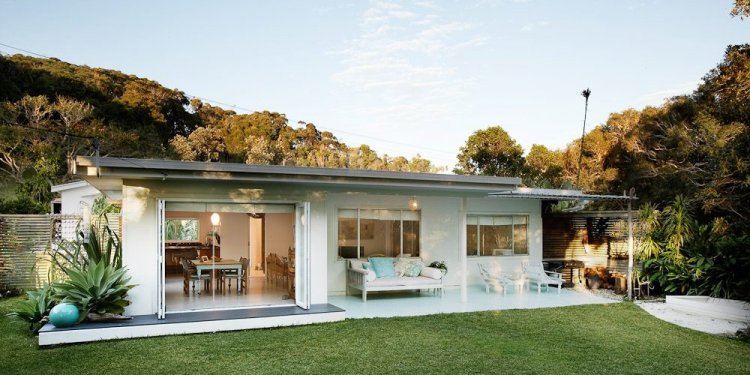 Oak bedroom Furniture Sets UK
Bedroom Furniture by The Furniture Market™ - Specialists in Oak, French, & Modern Bedroom Furniture at low prices
Bedroom furniture is a must have addition to any home interior as it provides a warm and welcoming area in which to relax and unwind after a long and busy day. Creating your very own personal sanctuary away from the outside world has never been easier with a vast range of French, hardwood, mirrored and painted furniture styles that will suit all tastes and interior decors. Bedroom furniture items provide a practical and stylish space within your interior offering varying styles of storage and sleeping areas with complimentary and matching items across the ranges. Traditional Cheshire oak furniture styles are perfect for classic interiors and have a sleek and versatile style that suits both neutral and bold interior designs. For a more flamboyant and opulent bedroom area then French gold leaf furniture designs will add a splash of glamour to any bedroom setting. French Beds provide a sumptuous and sophisticated bedroom setting that features classic and timeless carved designs and blend contemporary function and period style elegance. From grand and exquisite, silver leaf furniture four poster beds to chic and feminine French chateau furniture upholstered styles; French beds will provide a sense of opulence in even the most neutral of home interiors.
Oak beds are a classic addition to any bedroom area and create a warm and uplifting space in which to relax. From traditional rustic oak bed frames to contemporary trend oak designs; oak beds make a wonderful centrepiece in any bedroom area and provide a timeless interior design that will transfer throughout your bedroom decor changes. Metal beds create a traditional period style ambiance that provides an open and airy feel to even the most compact of bedroom areas. These Victorian and Georgian style designs give a luxurious vintage feel to any bedroom area and are ideal for creating a classically styled interior with a simple yet eye catching focal point. Leather beds provide a sumptuous balance of masculine design and feminine style that will ensure that your bedroom space is both sophisticated and comforting. With rich button style, padded headboards they create a fabulous and traditional centrepiece that fit perfectly into modern and classic interior styles. Painted beds are a great alternative to traditional oak and hardwood designs and can be matched and co-ordinated depending on your bedroom decor and style. French painted beds are an opulent and exquisite design that will provide a sense of glamour to your bedroom area whilst Georgian painted beds will create a period style opulence within your bedroom setting. Hardwood beds are a classic and grand style of bed frame that will create an eye-catching focal point in any bedroom area. Their opulent sleigh style design provides a curvaceous and fluid visual appearance that will add a luxurious and rich finish to both neutral and bold interior designs. Bedside tables make a practical addition to any bedroom area, providing storage and display space next to a complimentary or co-ordinated bed frame. From delicate French renaissance designs to chunky and bold hardwood tables they provide an ideal area to place a stylish bedside lamp and alarm clock for any early morning starts. Chests of drawers are a must have furniture item in any bedroom setting as they provide a spacious storage area for all of your bedroom accessories or small clothing items. Narrow tallboy designs are perfect for smaller bedroom interiors or awkward alcove areas whilst our grand 6 drawer chests provide plentiful space for couples and larger families. Wardrobes provide a spacious storage area that will neatly house your clothing collections, shoes and accessories to ensure that your bedroom interior remains neat and organised. From single and mirrored wardrobe designs to extravagant four door French armoires you can create a perfect balance of function and fashion in your interior.
Dressing table sets create a glamorous and functional centrepiece in any bedroom or dressing room area. Featuring comfortable stools, spacious tables and illuminating mirrors each set provides the perfect space for your beautifying accessories and make-up items. Venetian etched dressing tables provide a splash of Italian flair in any interior area whilst our timeless solid oak dressing table sets will create a warm and inviting area in which to pamper and preen. Ottomans and bedding boxes are multifunctional furniture items that provide plentiful storage as well as a classically styled focal point in any bedroom area. Placed at the bottom of a co-ordinated bed frame, ottomans create a centralised area for your bedding, towels and linen. These versatile items also work equally well as a toy box in a child's bedroom, providing an organised area for their toys and treasures.Mirrors provide a finishing touch in any bedroom interior design and create a sense of illuminating space and practical functionality within your home. A stylish dressing table mirror will provide a centralised space to get ready whilst a full length mirror will provide a top to toe view of your chosen outfit. From classic oak designs to opulent French and Rococo style items, a carefully selected bedroom mirror will provide a bright and open ambiance in your bedroom area.

Share this article
Related Posts