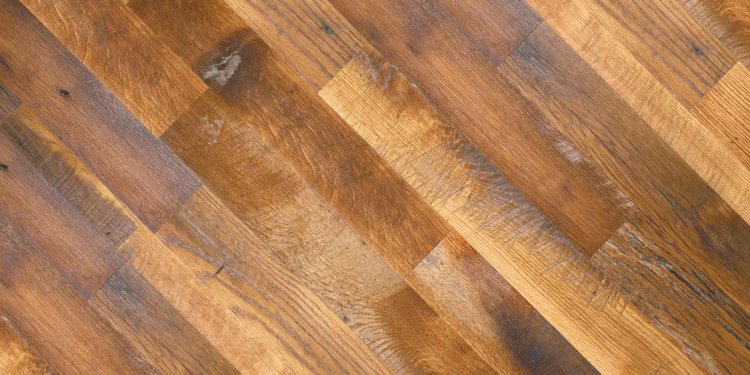 Reclaimed rustic wood
Since 1983, we have been carefully remilling old weathered barn wood to produce the highest quality reclaimed wood flooring. Our naturally rustic antique flooring is used around the world (!) to add unique and authentic character to homes and all varieties of commercial spaces.
Our over thirty years of experience with construction projects helps us work well with the entire team from the client/owner to the architect/designer to the contractors that will install our flooring products. Our experience with wood flooring allows us to advise specifiers on how to successfully integrate our products into their designs. The country's top architectural design firms consult with us when they need a dependable supplier of quality reclaimed wood flooring. A LEED AP is on staff for discussing how our products contribute to a project seeking certification.
International retailers such as Ralph Lauren, Timberland, Walt Disney Co. and Tommy Hilfiger, already decades long clients, carry their brand images around the world by including us in their store construction projects confident in knowing that we will meet their schedules and supply exactly the same reclaimed wood flooring that we have for their U.S. stores.
We offer our reclaimed wood flooring with custom staining and prefinishing in both the more traditional multi-coat nano-particle formulation as well as a natural-looking no-VOC, agro-based oil finish. Prefinishing saves time, noise, dirt and odors at the construction site.
Custom Flooring is a Specialty!
Need a look that is different from the standard reclaimed wood flooring products seen around the internet? Hand-scraped, or maybe just hand-beveled edges? Herringbone? While all of our flooring is made-to-order, occasionally someone's mind's eye sees something not regularly offered. In those cases, our understanding of and access to a wide variety of recycled antique woods combined with our experience and unique custom-manufacturing capabilities allow us to consult and bring that vision to life. The custom-staining we offer can pull our reclaimed wood flooring into your palette or give it stark contrast. We have developed proprietary reclaimed wood flooring products for many designers and look forward to working with you on your needs and desires.
We vary the look of our reclaimed oak flooring by "slicing" it four different ways. Cut from the inside of timbers is Antique Oak. Made from weathered siding and joists is Antique Distressed® Oak. Our Bunkhouse Oak™ is also made from those parts of barns but retains all of the original surface, while our skip-planed/hit-or-miss Ranch House™ Oak fits between between the two. We offer similar variations in our reclaimed yellow pine flooring.
We regularly mill moldings and trim from our reclaimed wood. Some projects need only shoe molding to "finish" it. While other projects use our reclaimed wood flooring as wall coverings. Stairs on your project? Why not accent your Aged Woods® floor with a staircase made of the same wood? Look here for our reclaimed wood stair parts. Other accessories to accent your floor are vents/grills made from Aged Woods® reclaimed wood.

Share this article
Related Posts