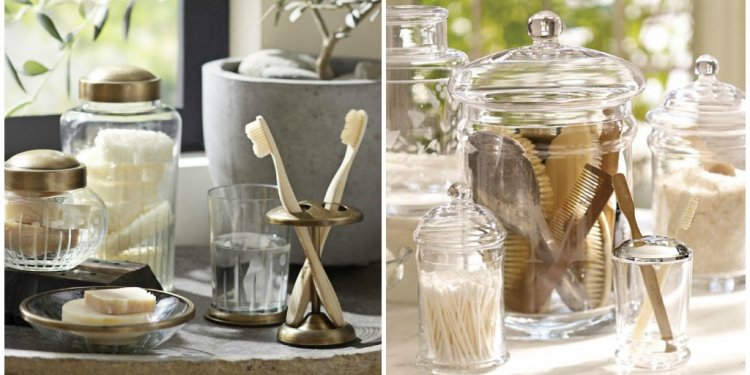 Bathroom Accessories set ideas
The bathroom is a key space in any home because it is an intimate area where you bathe and groom. Make it your haven or turn a shared bathroom into an inviting space by furnishing it with decorative and useful pieces. Look for bathroom accessories that help you relax and add to the decor. Here are some of the to help you make the most out of your bathroom.
Massaging bath mat: Massaging bath mats are bathroom accessories that can change your bathing experience. Suction cups hold these mats in place in your bathtub. By turning on one of these mats, you'll receive a full-body massage as you bathe. They're great for letting your circulation flow after a stressful day. Massaging bath mats are a worthwhile addition to your bathroom. Not only do they help you relax, but they also keep you from slipping in the tub. Select a mat in a color that is close to the one of your bathtub to keep the decor of the room uniform.
Decorative mirrors: Decorative mirrors are useful bathroom accessories. Replace your plain bathroom mirror with one that has accents or an interesting shape. This new mirror will enliven the room while maintaining its purpose as a mirror. You can also use it for practical purposes, such as hiding a storage unit. Look for multipurpose mirrors that open to reveal a medicine cabinet.
Bath pillows: Bath pillows can help you relax in your bathtub after a difficult day. A bath pillow offers support to your neck to keep it from straining when you lie down. They are convenient because they're small and take up very little space.
Automatic soap dispensers: Automatic soap dispensers are very useful for your bathroom. They ensure that users will have plenty of soap for cleaning and sanitizing their hands. Soap dispensers are perfect for bathrooms that have lots of visitors, such as the one near your living room or in an office. An automatic dispenser detects a hand and dispenses a regulated amount of soap.
View All Bath Accessories
Back to Guides Directory

Share this article
Related Posts