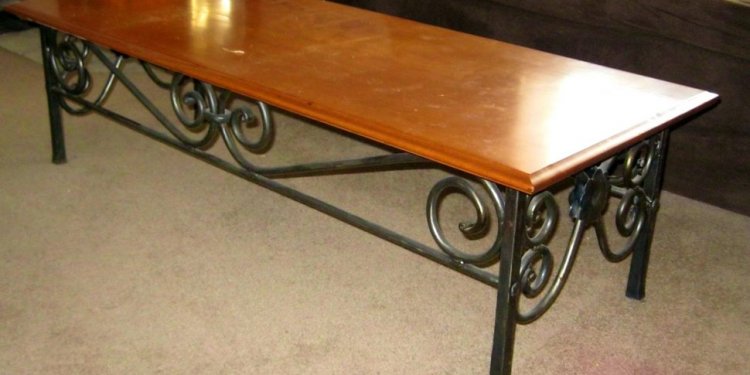 Coffee table legs for Sale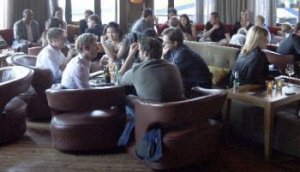 The Chronicle 2006
Comfortable lounges like this one at Americano are designed so people feel at home, but some diners go too far
From a reader:
I work in a wine bar/restaurant that in addition to regular tables has several couches with coffee tables. People eat off the coffee tables all the time. People also put their feet on them all the time. When the weather is nice, people wearing flip-flops often kick off their shoes and put their BARE FEET on the tables or the couches. How does anyone find this acceptable? People are usually embarrassed and sometimes confrontational when asked to take their feet off the tables, but come on, this is a restaurant. People should know better. Thoughts?
I have lots of thoughts, but they aren't pretty. While I love apricot or strawberry jam, I don't find toe jam nearly as appealing. I, too, am appalled when I see diners leave their shoes on the floor and curl their feet under them while eating dinner and drinking wine.
Restaurants are supposed to be relaxing, but some people forget they're in a public place. I don't find it acceptable, and I don't think the violators would either if they stopped to think about it.
Good manners shouldn't be considered obsolete; they are designed to help people get along and take care of one another. Most "rules" are logical and make sense. Placing bare feet or even shoed feet on the table is not only in poor taste, but it's unhealthy.
Next time bring the offenders a bottle of Purell and ask them if they'd care to sanitize their feet.
NOTE: Next week Paolo Lucchesi — our Inside Scoop columnist — and I will be in New York for the James Beard Awards. On Monday through Wednesday, he'll write on the Between Meals blog about the goings on with Bay Area chefs during the awards weekend. I'll be back in the blogosphere on Thursday.

Share this article
Related Posts