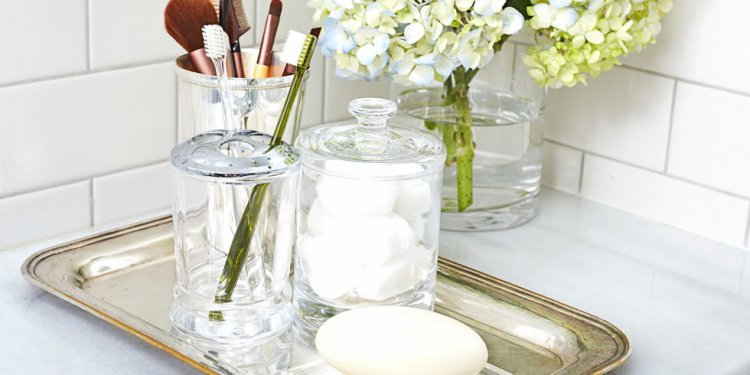 Baskets for Bathroom
Basket storage makes any bathroom look neat and tidy. As you select baskets for your space, make sure you take into account the material. Wooden baskets are perfect for holding dry items, such as toilet paper, towels, and cleaning products. But metal or plastic varieties are more suited for items that retain water, such as sponges and soap. Metal or plastic baskets are also great for under-the-sink storage, as they can stand up to moisture that comes from pipes.
To make use of potentially wasted bathroom space - like under a window seat - consider filling the space with a few storage baskets. Because the baskets are so low to the ground, they become a great place to store infrequently used bathroom items, such as pumice stones and bath salts. To ensure everything stays in its spot, purchase - or make your own - labeled basket liners.
If you have limited shower shelf space, consider using metal baskets to create small shower caddies. The tiny baskets are easy to carry and offer a great way to separate everyone's bathroom essentials. Easily attach waterproof labels using nothing more than a decorative bulldog clip.

Share this article
Related Posts