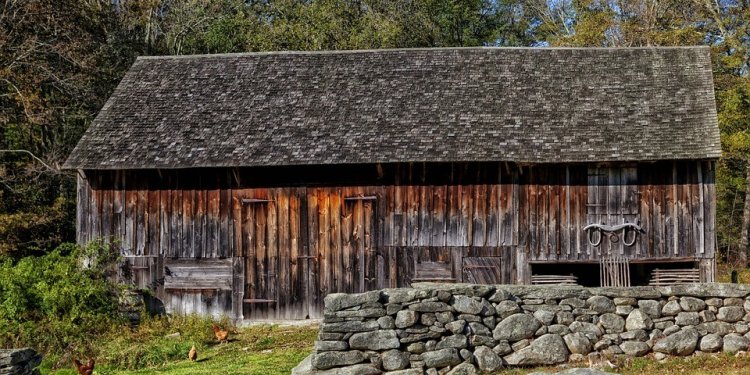 Reclaimed wood for free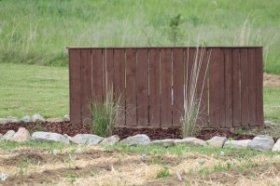 Pallets and reclaimed wood make up the majority of our materials when creating our DIY projects.
More often than not – the one question we get hit with is: "Where do you guys find free pallets?"
Here are six tips and hints that have worked best for us – including specific details on the best places to look for those elusive materials to recycle into your next project:
1. Think Small
The smaller the business – the easier it will be to get quality materials to make your craft or project. Large businesses tend to have processes already in place to handle their waste materials.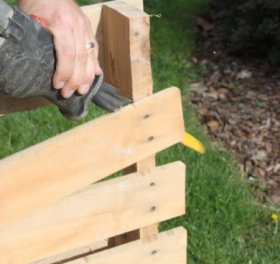 On top of that, for safety and time saving reasons – they are not fond of letting people in to take one or two pieces of scrap material. So think small business. They usually don't have the resources or volume to unload scrap and spare materials to big haulers – so more often than not, it ends up in their dumpster.
2. Learn The Art of Asking
Always, always always ask! Just because there are some pallets piled up against a wall – or some leaves bagged on the road – it doesn't mean that they are "free" for the taking. In fact, in some cases – stores that take deliveries on pallets pay a deposit on them – and are charged if not returned.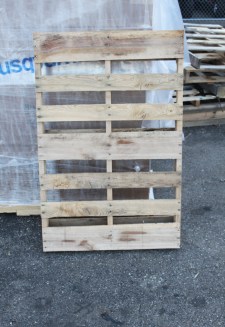 In the case of items left at the curb – asking is always the safe and courteous thing to do. For a business – first thing in the morning or late in the day are some of the best times to stop in and ask. Why? Those times tend to be the slower periods – and they are much more likely to take the time to talk to you. And when you ask – be sure to share your plans for it with them. Trust me – when people find out your building a coffee table, a desk, a chicken coop or playhouse for your kids – they are much more likely to be on board and help.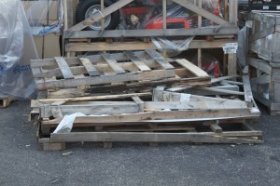 It also goes a long way to our next point:
3. Develop A Relationship
If you do find a business or a builder that has available items – work on developing a relationship with them to get materials as they become available. Exchange email addresses and stay in contact. Over time, we've developed a network of people who are on the look out for items we use. We make it a practice of emailing back a photo of the finished project we made from their "junk". This works great for more than just pallets and wood – we have people that call us when they have left over stone, garden materials, etc. because of the relationships we have built.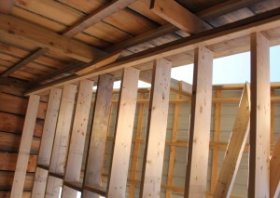 We have even gained some loyal blog followers now from our suppliers – wanting to see what we are building next.
So enough of the how to ask – here are some of the best places to find those materials.
4. Where To Find Free Pallets
Pallets are one of the hottest materials used right now – and you can find a myriad of projects all over the web to make from them. The key in making great projects is finding nice, clean and damage free pallets.
Our secret? First – we forget about looking at those big commercial and manufacturing businesses.
Almost all of them have recurring contracts with pallet pick ups and deliveries – and you never know what chemicals or materials have been used near them or spilled on them. Instead – we concentrate on small stores that get a small but steady supply of pallets.

Share this article
Related Posts